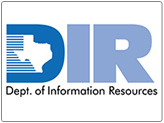 OSS, Inc. is pleased to be a part of the DIR – Information Technology Staff Augmentation Contract (ITSAC) for the state of Texas. OSS's contract number is DIR-SDD-2306, which offers IT Temporary Staffing Services.
Standard Terms and Conditions
PDF – 364 KB
This appendix contains the standard DIR Terms and Conditions for the contract as of the date identified. Any initial exceptions to these Terms will be contained in the original contract. All subsequent changes or updates to the Terms and Conditions will be reflected in contract amendments.
HUBSubcontracting Plan (HSP)
PDF – 420 KB | Updated 08/20/2013
The purpose of the HUB Program is to promote full and equal business opportunities for all businesses in State contracting in accordance with the goals specified in the State of Texas Disparity Study. The HSP identifies all authorized resellers and/or all subcontractors performing services.
Pricing
PDF – 24 KB | Updated 08/15/2013
Pricing for available products and/or services under this contract are limited to those identified in the appendix.