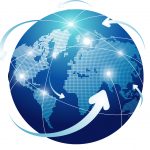 Operating System Services, Inc. is a full service technology company providing software development, IT staff augmentation, Technical support, and training services. OSS, Inc. is a global management consulting, technology services, and Systems Integration leader in business. At OSS, Inc. we work with you by providing array of services, which help you to drive your immediate goals and achieve long term vision. We understand the technology, work culture, and the working standards of the clients.At OSS, Inc. we achieve real business results that allow you to transform, and not just maintain, your operations. Our IT services, business solutions, and outsourcing bring you a level of certainty that no other competitor can match.
With today's economy and the technology growth, OSS, Inc. understands the unique challenges many businesses face. We offer our clients complete solutions that reduce their overall costs. Our reputation and culture for reliability have attracted the best talents and the most discerning clients. Quality is the highest priority and nerve center for all thoughts and actions at OSS, Inc. Our unique business approach allows flexibility without compromising on quality.
Principles of Work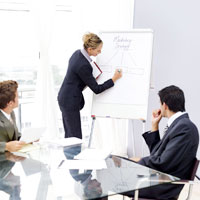 Developing/Implementing/Maintaining/Upgrading applications or networks we insure that the business performs as expected. The model steps consist of:
Business Requirements: The first step in successful design is to gather all pertinent business requirements and organize them into working documents. These documents are non-technical and can be tailored for use as an application handbook. This will include determining what the overall life cycle of the product will be, looking towards the creation of a new major release if required.
Technical Requirements Tailoring: Business requirements are taken and adapted in preparation for development. This stage includes high-level development, determination of estimated development time and costs, and projected implementation difficulty. Technical documents are reviewed to locate points of commonality between different areas of the network.
Implementation: Implementation includes setup packaging, beta-run installation, and user-tested installation.
On Going Review: After set up and testing we seek continuous feedback on problems and additional functionality that is needed and implement a maintenance or service release as needed.
Professional Capacity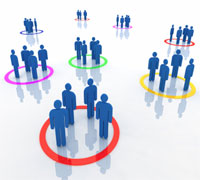 OSS is in business for more than 15 years with foundations based on a full information technology support to clients. We have in depth knowledge of Information Technology which enables us to provide strategic staffing services and solution to our most valued customers. Our purpose is to maximize the clients' information technology (IT) infrastructure by providing a full services approach to information systems effectiveness.
OSS provides access to highly skilled IT professionals for your Business Intelligence, Data Management, E-commerce and application enhancement or customization projects. With our expertise in the IT staffing domain our key strength is to identify professionals with the exact blend of Technical skills and experience. Our team of highly skilled and experienced recruiters works continually in full co-ordination with the employers and job seekers providing best possible Technical resources for their projects whenever and wherever required. Our recruiting methodology enables us to match skills, experience and aptitudes of the professionals with the client requirements ensuring an optimal fit. On daily basis, we fulfill the needs of our clients by matching the industry's most talented IT Professionals.